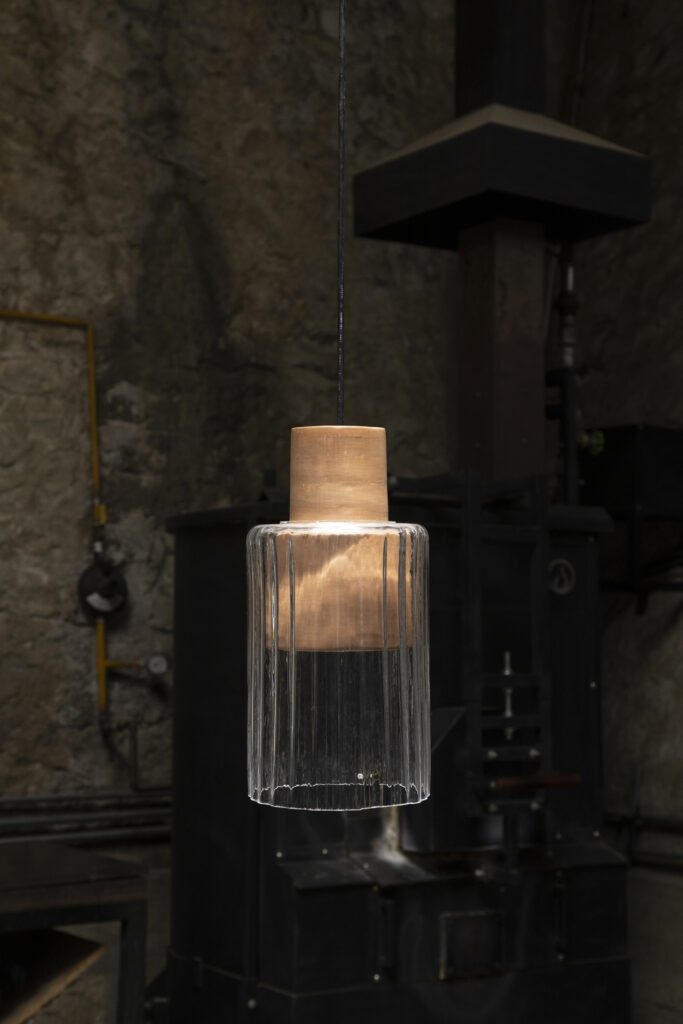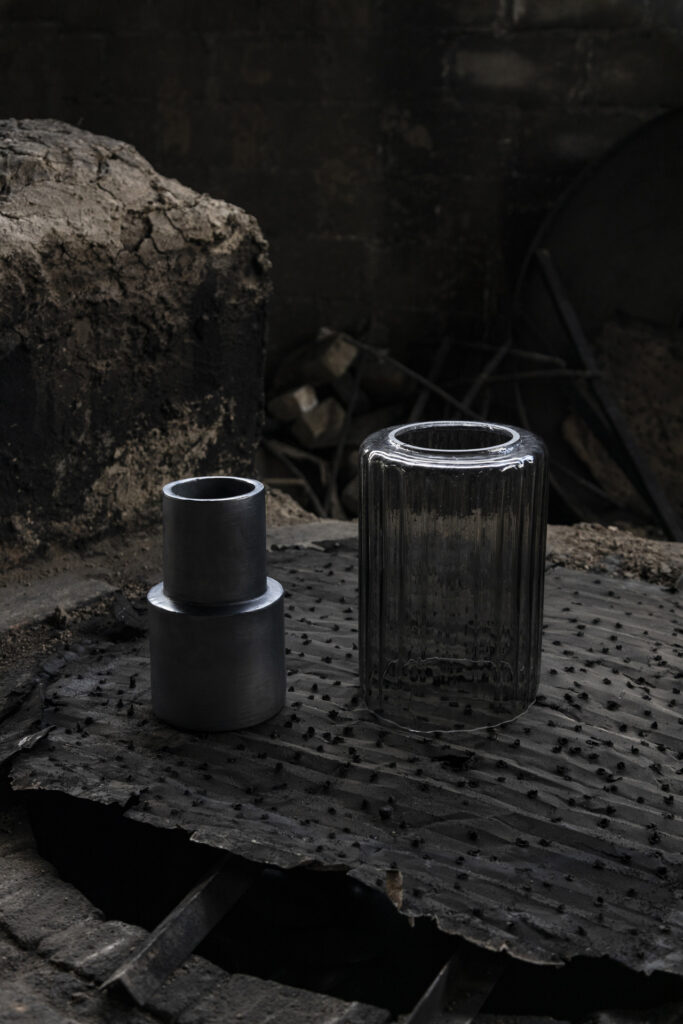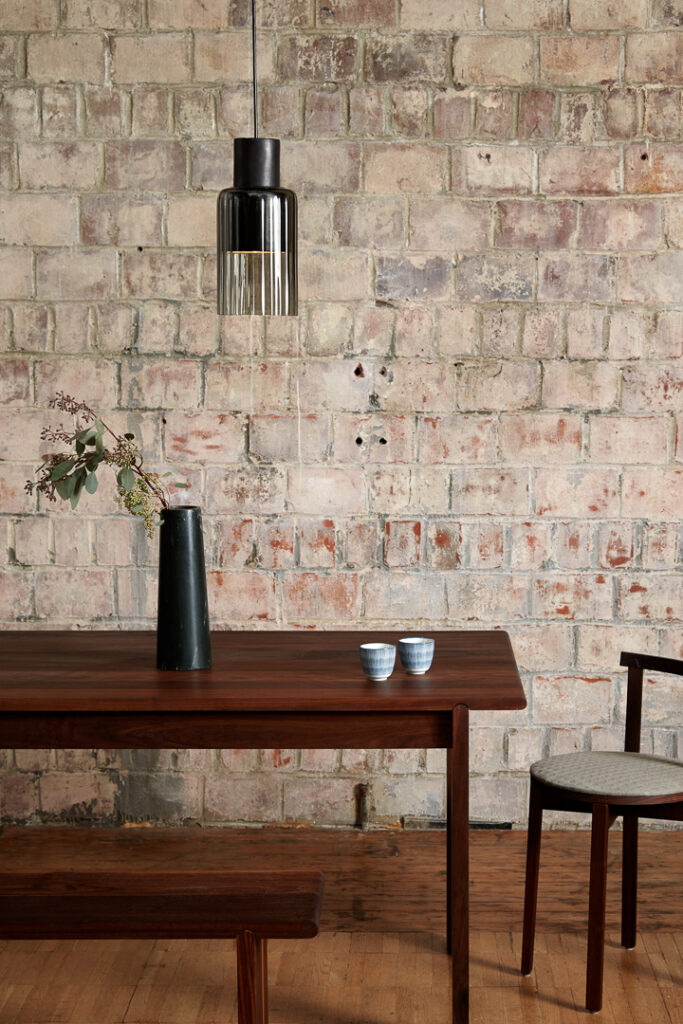 Barro is created using an ancient, region-specific process, and represents the conjunction of craft and innovation. It begins with gathering earth from the surrounding areas to make the clay. Water is added to slake the clay and create slip, which is then poured into handmade plaster molds. The clay pieces are each hand burnished before firing with the help of a smooth stone, to achieve an iridescent color and smooth feel.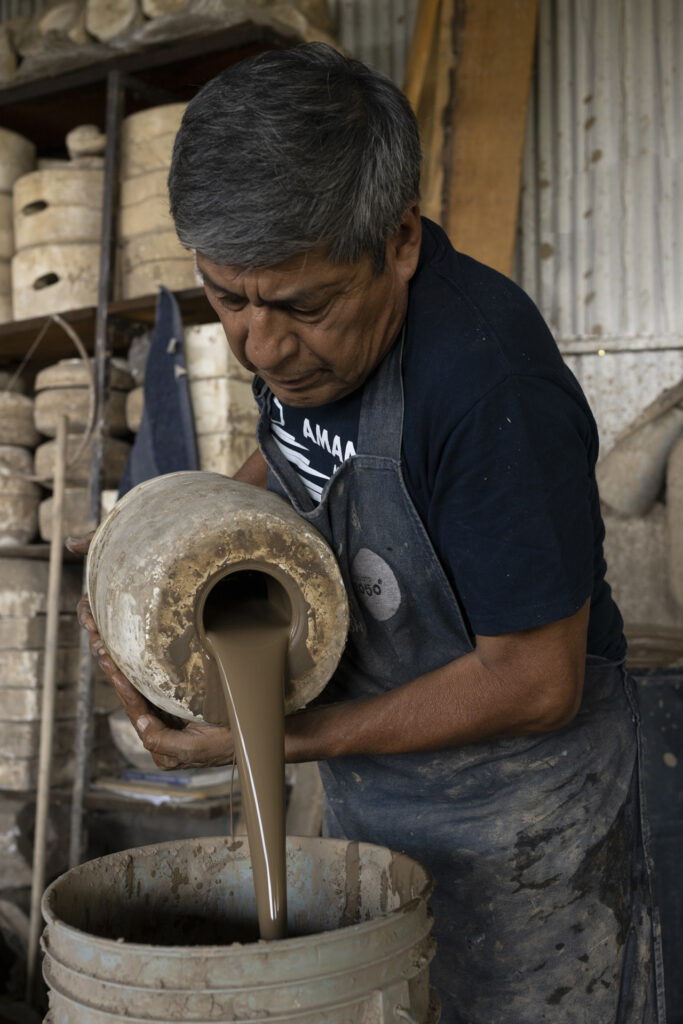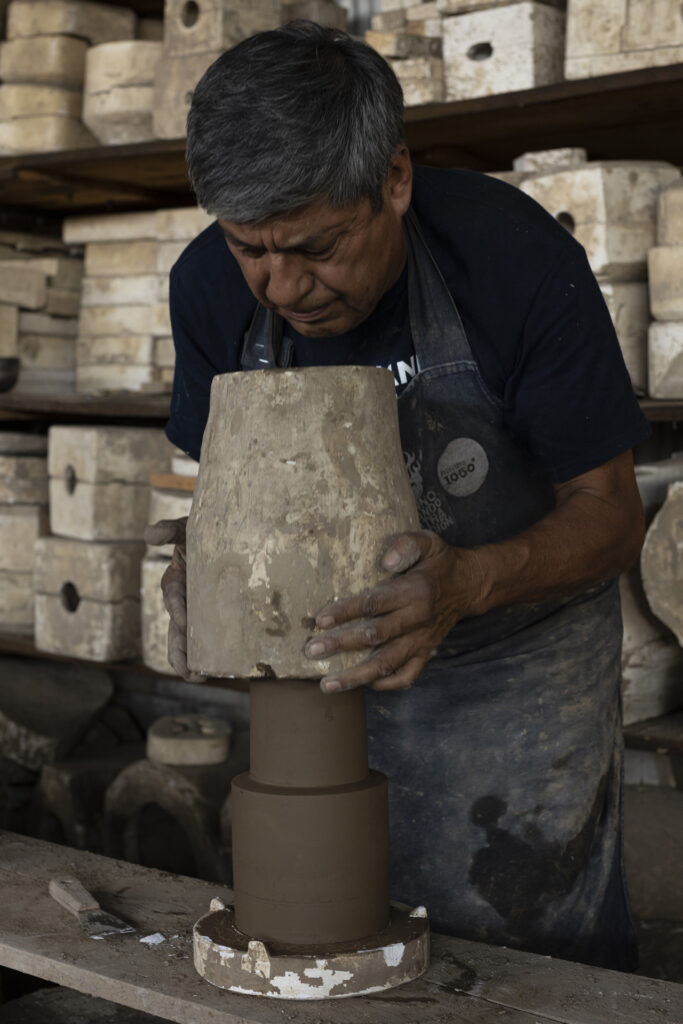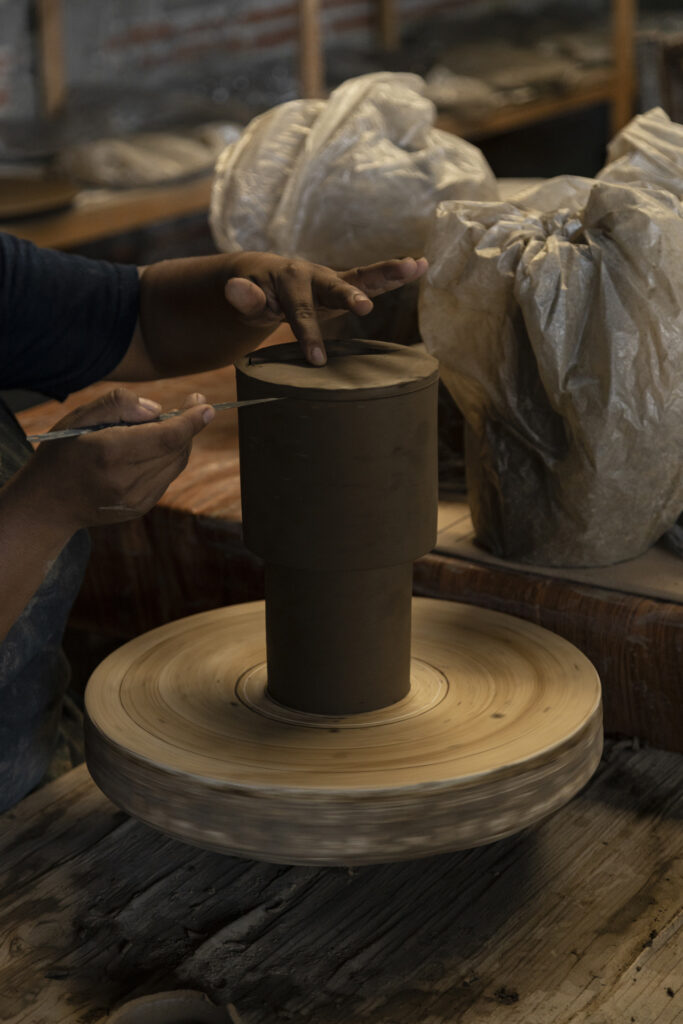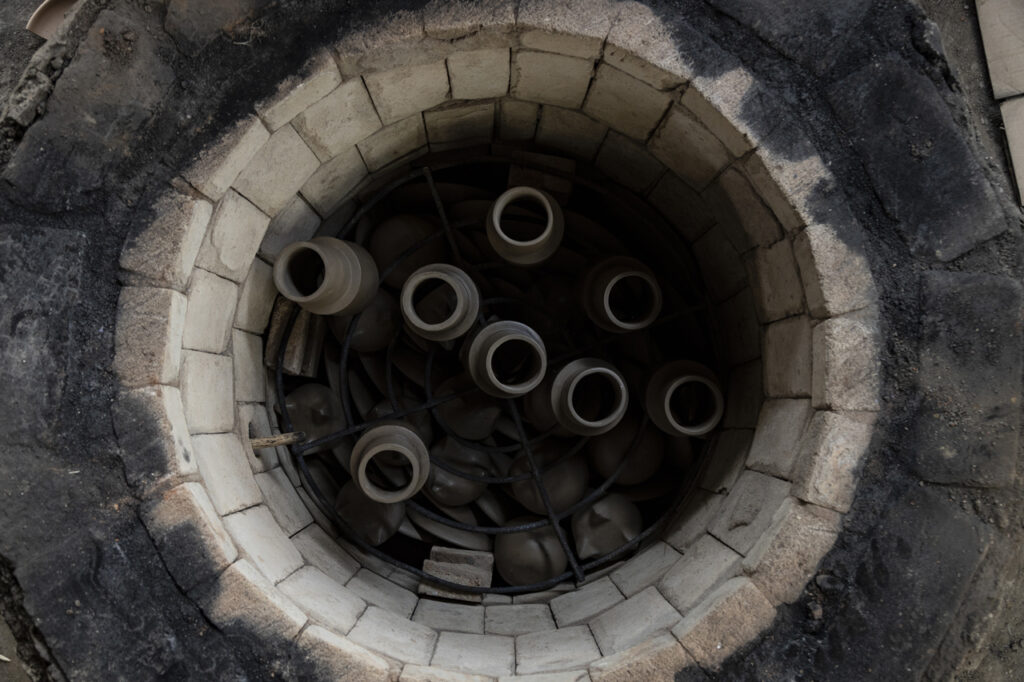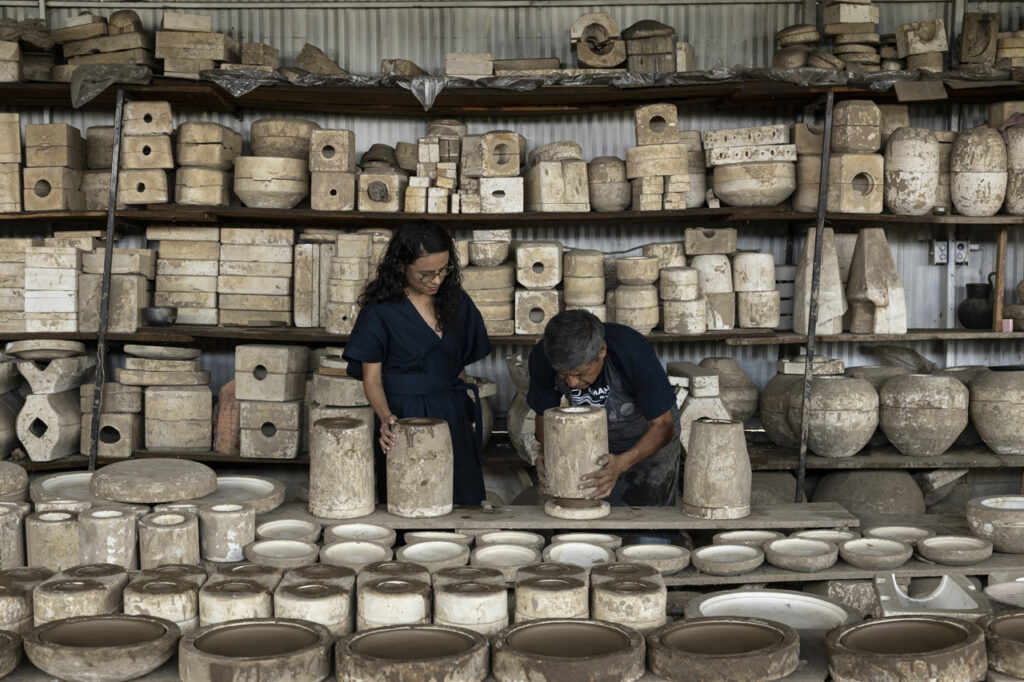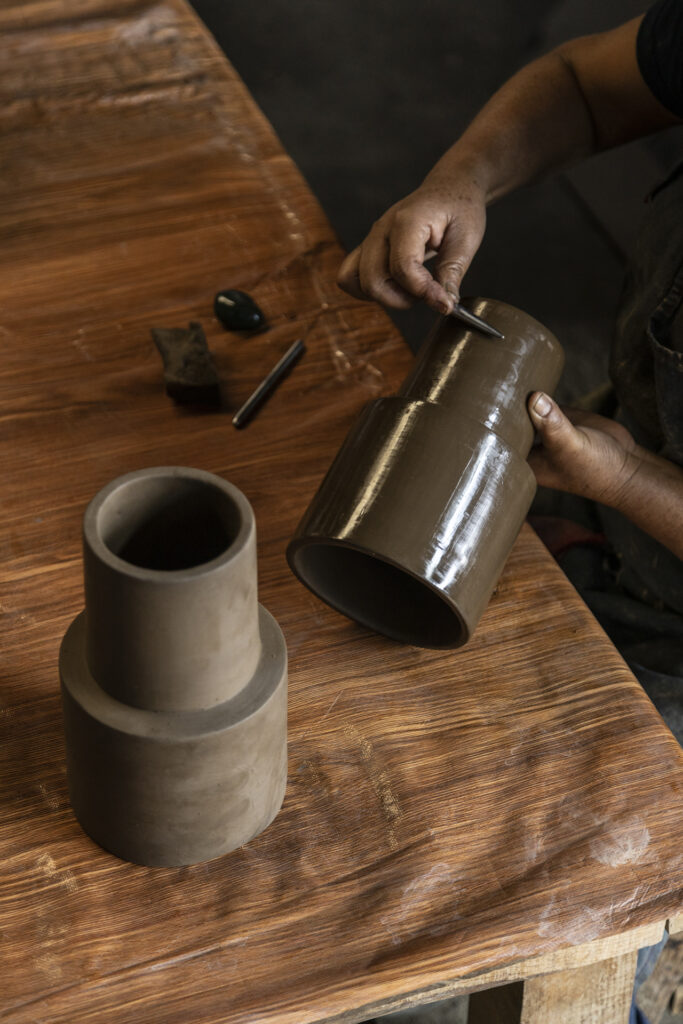 Once the pieces are ready to be fired, they are placed in a special two-vent kiln stoked continuously for nine hours. Here, a process known as reduction of atmosphere takes place: during firing, at a specific moment, the vents are closed to reduce oxygen, generating a chemical reaction that infuses a deep black color in the natural color of the clay, creating the Charcoal Clay finish. The clay technique dates back to pre-Hispanic times in Mexico and tells the story of the empirical knowledge of those who came before, and their journey exploring and communicating with nature.The Natural Clay finish is created using the same technique, only it is fired for a shorter time and the oxygen reduction technique is not applied.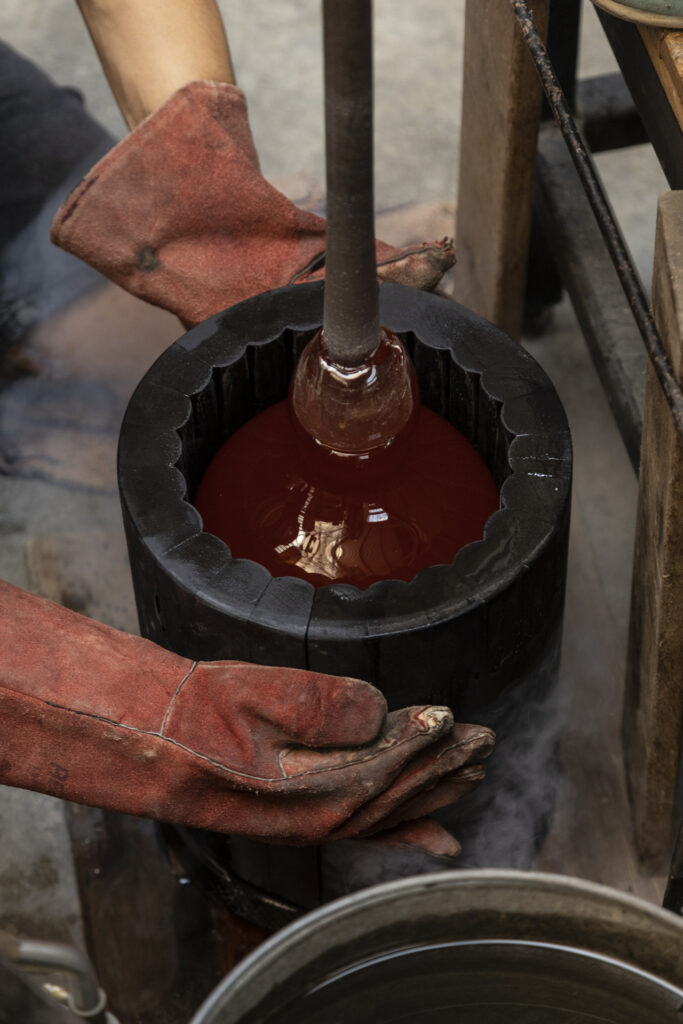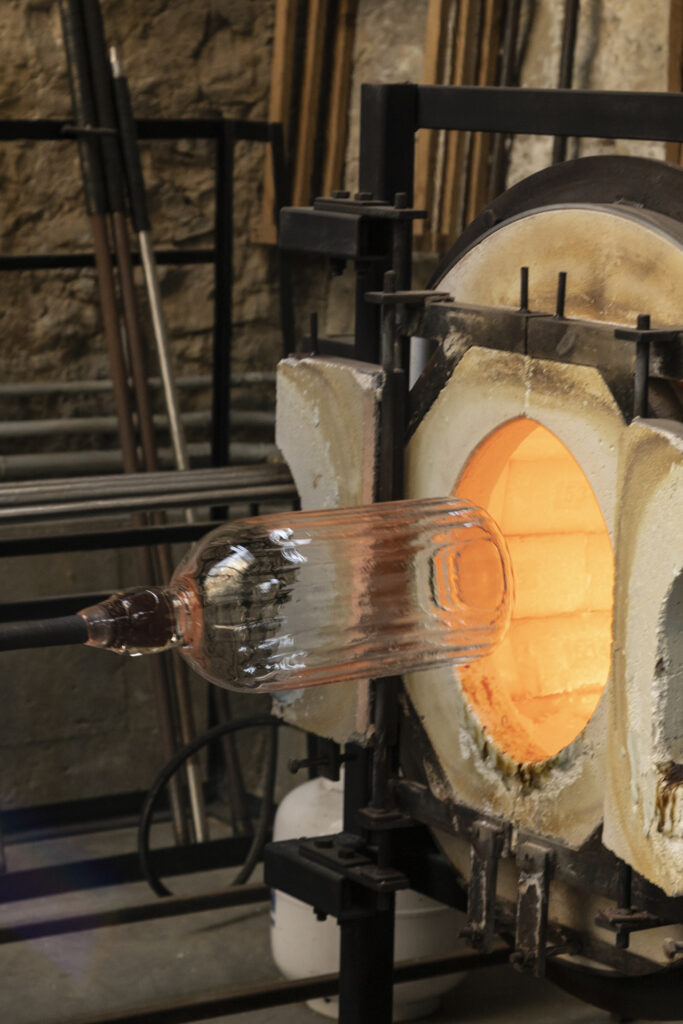 Caterina chose to work with local artisan Amando Pedro in the production of
the pendants because of his high level of expertise, and his sensitivity to using traditional techniques to achieve modern, unexpected shapes. In creating the pendant, Caterina took into account the history it can show, paying tribute to the Oaxaca black clay tradition in San Bartolo Coyotepec, while also imprinting it with a distinct style, expertise and contemporary vision. This is how tradition and innovative design are brought together in Barro.